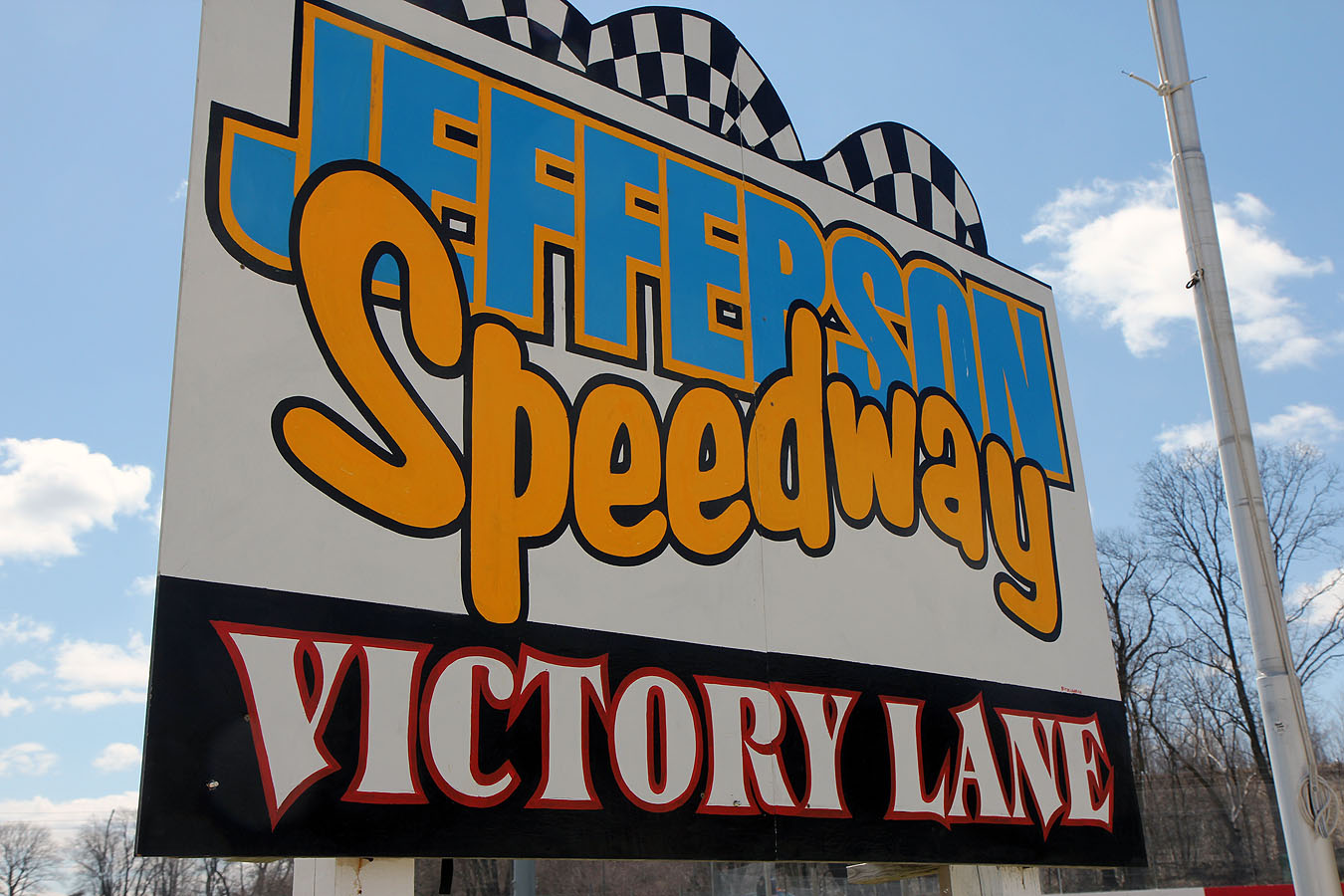 JEFFERSON, WI (Thursday, March 26, 2015)
The 2015 regular racing season kicks off at Jefferson Speedway on Saturday, April 25. The 64th season of racing at Wisconsin's Action Track looks to add to the level of excitement and entertainment that the quarter mile speed plant offers year in and year out. With six divisions of side by side, wheel to wheel racing, there will barely be enough time to catch your breath before the next race is trackside.
Leading the way as Jefferson Speedway's premier division is the Late Models. Dale Nottestad of Cambridge is the defending back to back champion, but there are several drivers waiting in the wings to take a crack at his dominance. Dylan Schuyler, Michael Grueneberg and the Scheel brothers are just a few of the competitors looking to grab some glory in 2015. Also, four time Late Model champ, Jason Erickson of Fort Atkinson makes his full time return to competition as he looks to add to his list of accomplishments while possibly becoming the only five time champion in track history.
In Sportsman action, Fort Atkinson's Mark Deporter claimed his second division crown last season by the slimmest of margins over Jefferson's Jason Thoma. A stout field of drivers each week make predicting a champ in this class a difficult task.
The International title is held by Chris Chenoweth after he unseated two time champ Mike Lambert in 2014. Both drivers look to maintain their recent success while the rest of the field looks to close in and grab some wins themselves.
The Hobby Stock division continues to provide some of the most exciting and best racing at the speedway. Bobby Selsing Jr of Fort Atkinson has claimed the last two titles in the division with strong challenges from several other drivers. Can Selsing win a third straight, or will someone step up to knock him off?
The Road Warrior and Bandit divisions join the fun each and every Saturday night from the end of April through September. Some special dates on the calendar to keep an eye on are the Mid-Season Championships on July 11, as well as the Havill Spoerl Season Championships on September 12. The 35th Annual Wisconsin State Championships are scheduled for the weekend of Sept 18-19. Also, the TUNDRA Super Late Model Series returns on June 20 along with the Mid American Series and Legends/Bandoleros. All of this in addition to the three annual Tournaments of Destruction and several Track Attack dates make for a 2015 season that you don't want to miss! Jefferson Speedway is located halfway between Jefferson and Cambridge on Hwy 18. Please visit www.jeffersonspeedway.com for more information.