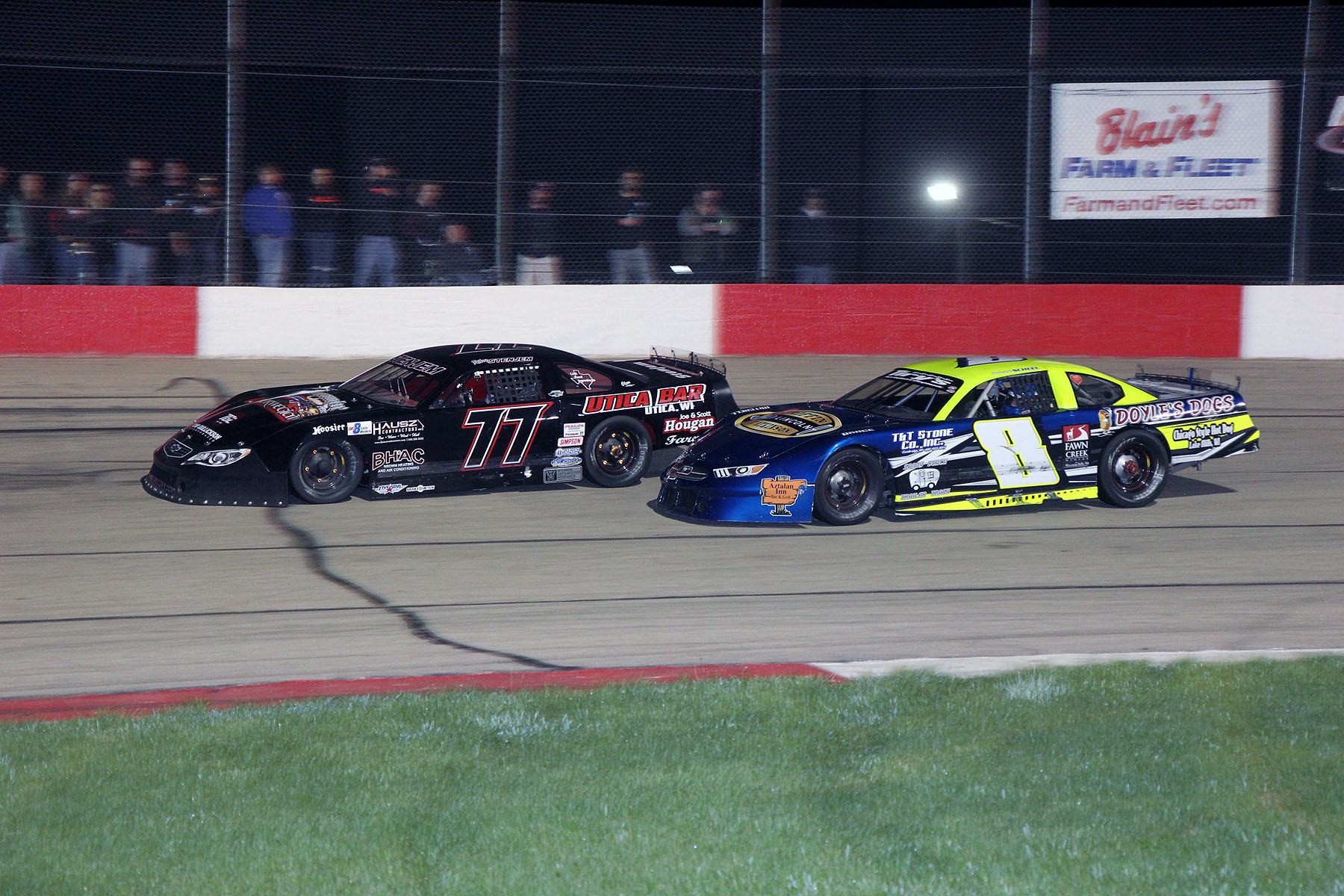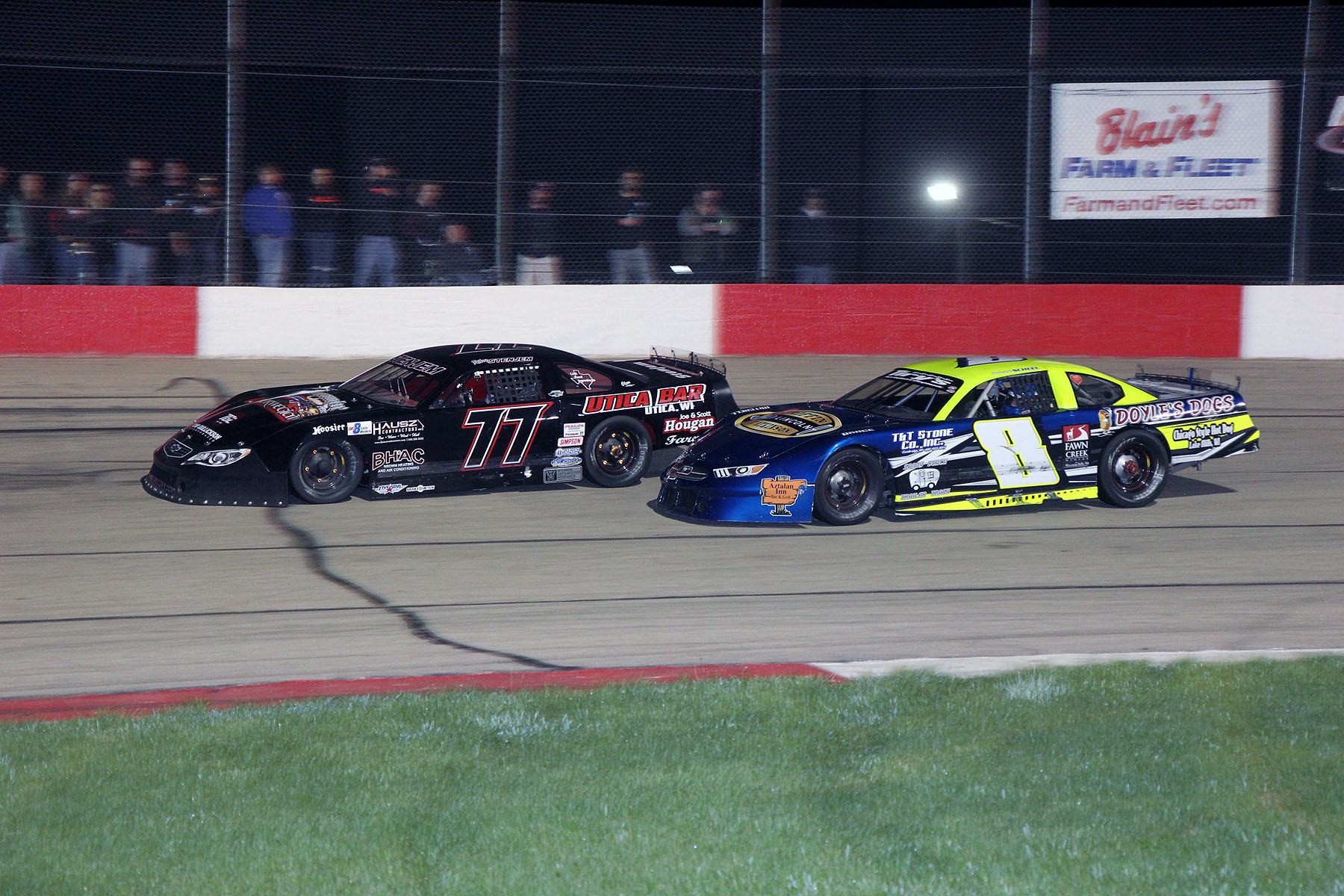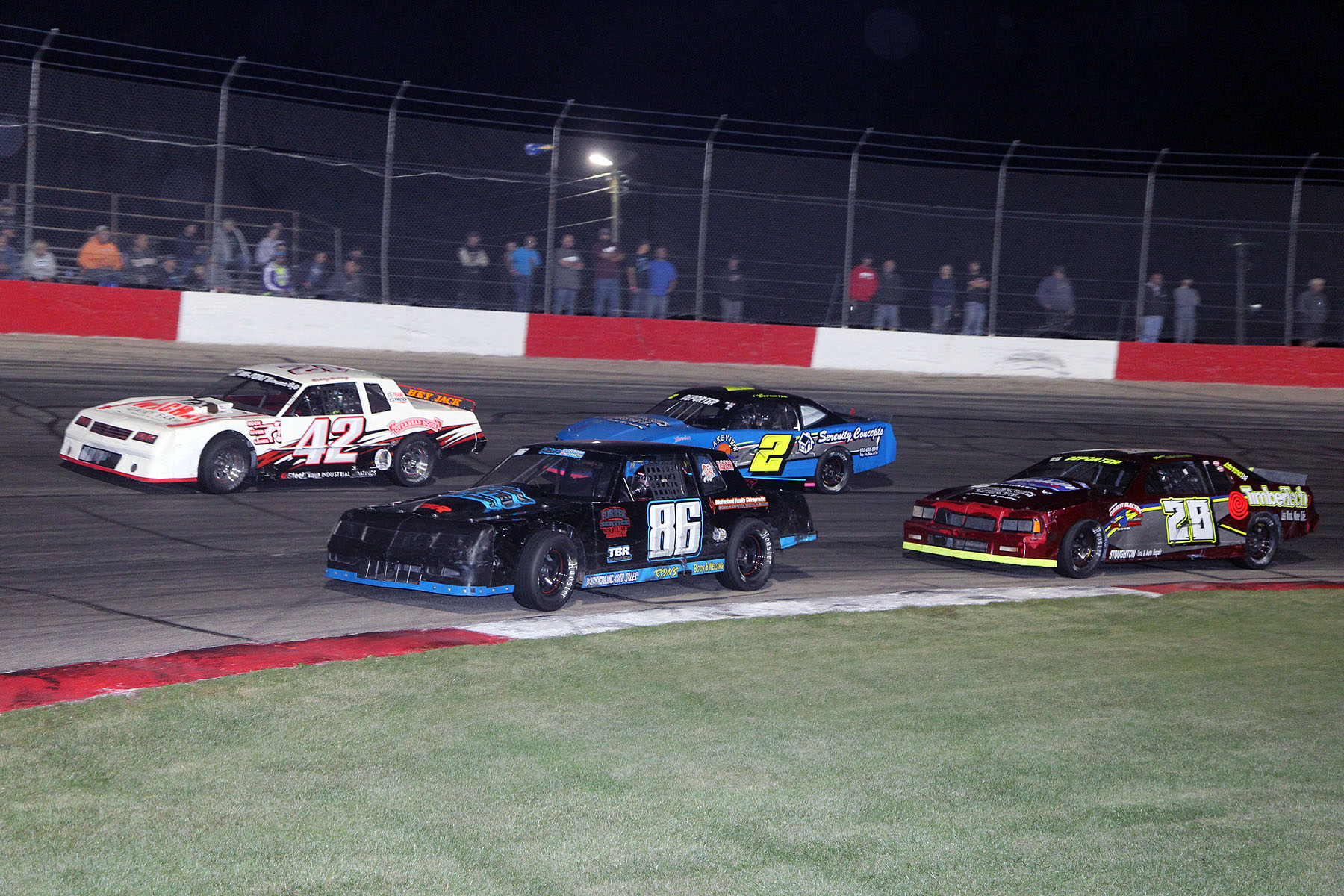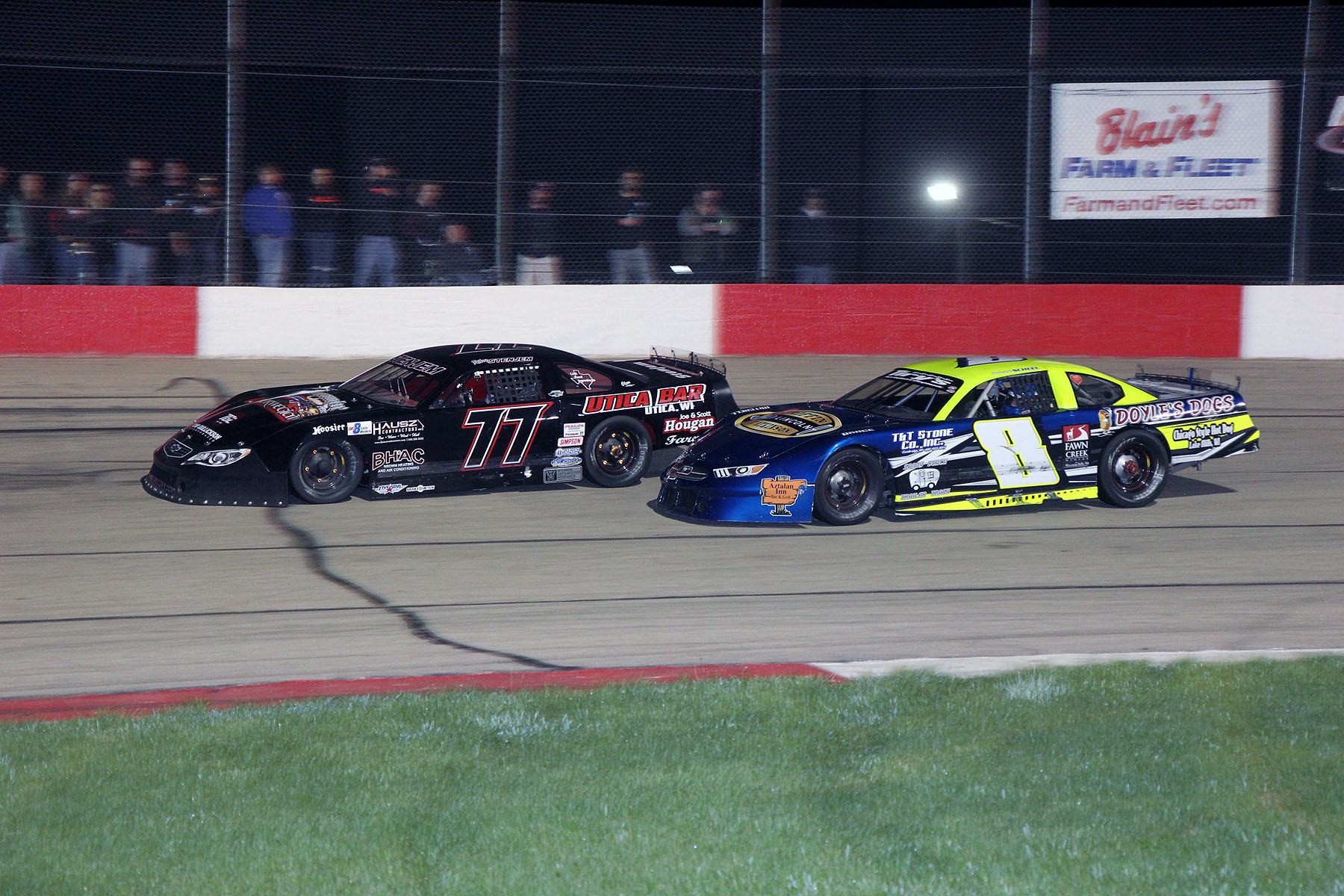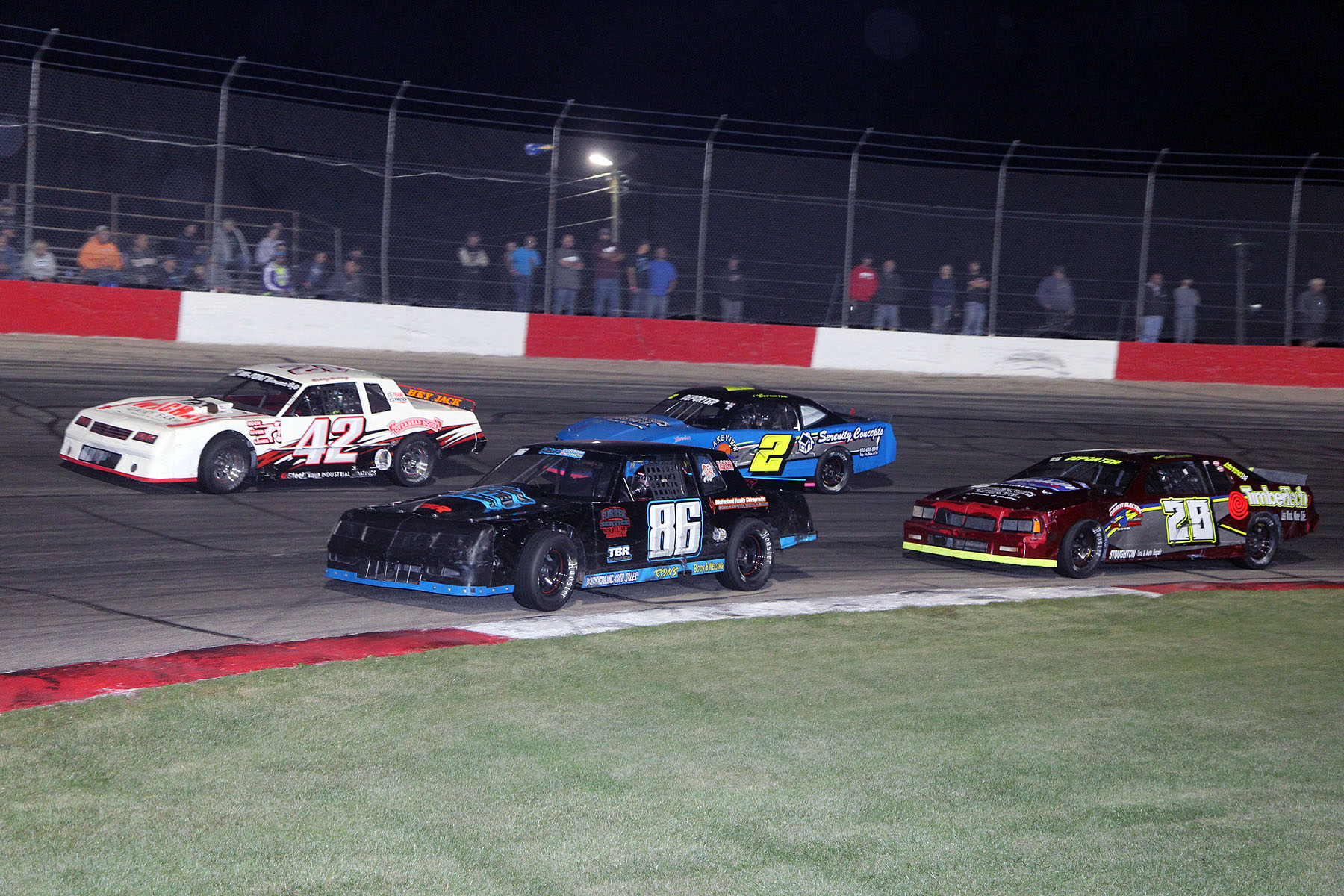 Champions To Be Crowned This Saturday Night
CAMBRIDGE, WI (Tuesday, September 3, 2019)                It's all come down this this. A season full of awesome racing action, fantastic memories made and even some heartbreak comes to a head this Saturday night at Jefferson Speedway. Championship battles will be settled as Griffin Ford Lincoln of Fort Atkinson presents Season Championship Night. While a couple divisions are basically sewn up, there are a couple other title chases that are far from settled.
The first battle is perhaps the tightest of them all. As the premier division at Wisconsin's Action Track, the Late Models take center stage on most Saturday nights. This will be the case once again as the championship will come down to the 60 lap finale, pitting four heavy hitters all vying for the title. The point leader is Lake Mills pilot, Shaun Scheel. Shaun is no stranger to the championship chase, having become a perennial contender at Jefferson Speedway. Shaun was in the chase last season until the final night as well, but this year finds himself atop the standings heading into the final points night thanks in part to three feature wins on the season. When asked his approach heading into the program this Saturday, he had this to say, "The big thing is to not let the pressure get to me, I've been in this position before and if the night doesn't start off the best way, just keep my composure and keep doing the things I've done week after week. Also making sure every little thing is checked over in the shop."
Scheel has become a regular contender at more than one racing facility in south central Wisconsin. But he continues to call Jefferson Speedway his home track. Because of that, winning a title here holds special meaning to him and his team as well as his family. "Winning a Late Model championship at our home track would mean everything for us, this has been something we have been chasing for 9 seasons at Jefferson Speedway." Scheel continued by saying, "Not sure who wants it more my dad, my wife Crystal or myself, we have worked so hard and we never gave up. But winning it at Jefferson Speedway, where the competition is extremely competitive every year and being our home track, would be that much sweeter!" Shaun holds a 16 point advantage over Riley Stenjem of Utica.
Stenjem knows he is going to need a great night on the track to get the job done. But he doesn't plan to do anything any differently this Saturday night than he's done all year long. He explains, "We really approach every race the same way. We show up with the goal of setting quick time and winning the feature. When we're points racing I keep that in the back of my mind to try to stay out of trouble, but other than that I've always had the mindset that the points will take care of themselves."
Stenjem has risen as a title contender quickly after debuting in a Late Model last season. So winning a championship would mean a great deal to he and his team. "Winning the championship would mean the world to us. I never expected last year when I moved up to Late Models that I would be in this position in only my second season. It's really a testament to the caliber of people I have surrounding me." Stenjem continued, "It takes a lot of people to make a successful team, my crew members (Bruce, Randy, Ross, and Kade), my parents for their support of our family hobby, and all of our sponsors, many of which who have been with us since we were go kart racing. We have a lot of support in the stands each week as well from my family, friends and fans. It would feel really good to be able to get a championship for everyone that supports our program."
Sitting in third is Michael Grueneberg of Wisconsin Dells. Grueneberg was also in the chase down till the end last season, along with Scheel. So he's familiar with what to expect on Saturday night. "We'll be well prepared so a little good luck would help us beat the competition….or hope they beat themselves," Grueneberg stated.
The "Big 1" as he is affectionately referred to has become a staple to the top of the standings. As such, he and his team prepare as a unit that expects to contend for wins and championships. " We intend on being in the chase every race and every season we run. Preparation, communication, results. That's  my commitment to our sponsors and fans."
Trailing the point leader by 67 points heading into Championship Night is Fort Atkinson's Jason Erickson. Erickson is no stranger to a title chase with four championships on his resume. They still attack race day the same way they've always done it. Erickson explained, "We've approached things the same this year as we have previous. Put the best car on the track we can and the rest falls into place."
It's been a tough season for the Yelk Motorsports crew after losing team owner, Charlie Yelk, earlier this summer. But a run for a title in his honor is the inspiration they use each week. "People wrote us off years previous and here we are…in somewhat of a position to win a championship again. This year would be extra special with the loss we've had. Charlie never stopped believing in us even when we did," added Erickson.
The battles will be settled this Saturday night with each Late Model session having meaning from qualifying on to the feature race. With so many contenders and so many variables, it will be exciting to watch unfold.
The Sportsman division has provided a plethora of great racing and entertainment all season long. This Saturday night will be no different as three competitors head into championship night with title aspirations. Adding to the intrigue is the fact that all three are related. Fort Atkinson's Mark Deporter resides at the top of the standings, owning a 44 point advantage over his son-in-law, Bobby Selsing Jr. Sitting in third is Mark's son, Tyler Deporter. The family affair has led to a season full of great memories on and off the track. "Me and Tyler talk a lot  of trash to each other about who's the fastest car in our shop. This year he has proven that he's a real contender. He's pushed me to be a better driver on and off the track.  Racing against Tyler and Bobby this year for the championship has been a blast." Mark continued, "The only thing that drives me crazy is all the people thinking that our holidays will be weird. I know that all three of us race hard and we go there to win. After the races we all know that we are still family and will always have each other's back no matter what happens."
Mark has used the same strategy all season long and he doesn't plan to change this week. He explained, "I go into every Saturday night trying to run as fast as I can every lap I'm on the track. This Saturday I'm just going into the night like any other night. I'm gonna run my car as fast as I can every lap and at the end of the night hope it's enough to finish ahead of Tyler and Bobby."
Selsing knows he's got a tough hill to climb this Saturday night, but he's ready to get to work. He says, "All we can do is our absolute best. I have a great team backing me and we are going to leave nothing on the table. We are going to do everything we can to win!" Selsing and his brother-in-law led the division on the season with three feature victories apiece while Mark has claimed two wins. Regarding his battles with family, Selsing adds, "It's been an absolute blast!"
Tyler Deporter made strides in his second season in the Sportsman division. He needs to make up a 104 point deficit, but he's not even worrying about that this Saturday. "Our team is just gonna treat this weekend like any other weekend, not about the points, just about going out there and performing to the best of our abilities, with hopes of bringing home the hardware.," he says. Even if the championship is not in the picture for Tyler, being able to race with family has been a great time for him and his team. "The battles with my dad and brother-in-law have been really exciting and I've found it fun throughout the year. Sure stuff happens, but its racing, stuff is bound to happen in this sport. But we all still love to do it every weekend."
In addition to the Late Models and Sportsman, four other divisions are on tap for this Saturday night's festivities. The International and Hobby Stock divisions seem to be wrapped up with Mark English claiming yet another title in the Internationals and Brandon "Bud" Riedner looking to secure the Hobby Stock division. Jordan Lamb and Bill Sweeney are still battling hot and heavy in the Road Warrior class with Lamb owning a 17 point lead in the standings. Bill Reynolds and Mark Dewey remain within striking distance as well. Bryan Gottschalk has been strong all season in his Bandit en route to a large lead in the point standings.
Champions will be crowned this Saturday night in all six divisions with time trials at 5pm and racing at 7pm sharp. You don't want to miss a lap as Griffin Ford presents Season Championship Night at Wisconsin's Action Track! For more information, please visit jeffersonspeedway.com.